Thursday, December 31, 2015
Thursday, December 24, 2015
Monday, December 14, 2015
Dark and gritty with a splash of humor....
Stake and Dust
is
Book One
in the
Stake and Dust series
, but the stories are standalone. There will never be a cliffhanger. :)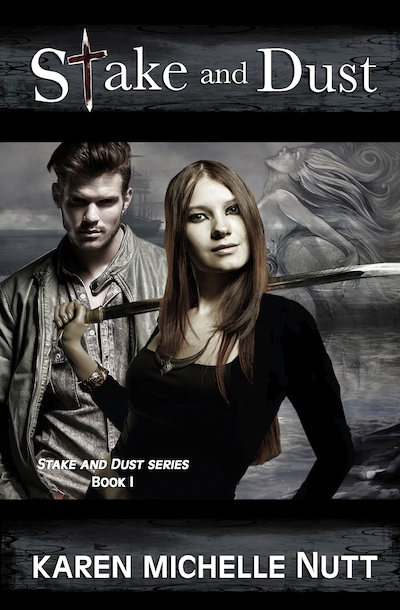 About the Book:
Stake and Dust, (Stake and Dust series, Book I)

A Lamia, a sea creature worthy of John Keats' prose, teams up with a vampire with serial tendencies. When young promising artists are found dead, the Preternatural Bureau sends Cassandra Hayes to the Hamptons to help a fellow hunter track down this lethal duo. She's only spoken to Mr. Green once on the phone and when she meets him in person, he is not what she expects. His hunting skills are spot on, but there is something the man is hiding, and she's determined to find out what it is despite the attraction developing between them.
Tremayne Graystone, a vampire from one of the oldest septs, is not pleased when he finds a dead hunter left on the doorstep of his pub. He should have never answered the hunter's phone, but someone is trying to frame him and he wants answers. Surely he can masquerade as Mr. Green, the hunter Cassandra is supposed to meet, before she figures out his true identity and stakes him. She's a Hayes, from a long line of vampire hunters, and fraternizing with the enemy is simply not done, but as they work together and follow the clues, the lines become blurred when he falls for the hunter's charms.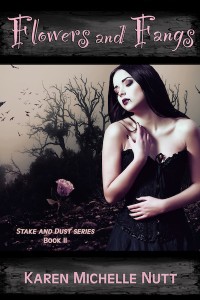 About the Book:
Flowers and Fangs, Stake and Dust series, Book II

Derek Hayes and his family are preternatural hunters. Stake and dust is their motto, but Derek has a difficult time accepting his sworn duty when Sloane McBride, his ex-girlfriend from high school, is the one he's been sent to eliminate. Once infected from a Nosferatu bite, there is no turning back. Sloane has been bitten and she will eventually change.
It proves a race against time when Derek puts aside his core beliefs and teams up with Sloane. The Nosferatu wants Sloane for his own, Derek's brothers are hunting her, and every second brings Sloane closer to changing into the very fiend they want to kill.
For more of the Graystones, here's Adryanna and Bram's story...
The Oiche Sith, the blood drinkers, forged an alliance with the Lathe Sith, a neighboring daywalker clan.
The Oiche Sith would protect them from invaders in exchange that one female a year wed one of their warriors for the blooding ritual. Unfortunately, the female Lathe Sith never survives for very long.
Adryanna, a Lathe Sith, mourns the death of her recently mated sister, but she finds solace in the most unlikely place—in the arms of Bram, an Oiche Sith. She should fear him, loathe his existence, but instead she longs for their twilight embraces. Bram admires Adryanna's strength and wishes only to protect her, even if it's from him.
If Bram cannot find a way for Adryanna to survive the blooding ritual, the romance is doomed. They seek help from Sheerin, Bram's cousin, who believes he's found a way for the Lathe Sith to survive, but others in the Oiche Sith clan do not wish for them to succeed.
Tye Casper, a.k.a. the Ghost Rider and champion bull rider, should be the happiest cowboy alive, but when he left home ten years ago to make it big, he said goodbye to the only woman he has ever loved. He's had his eight seconds of glory, but without Jolie Lockhart by his side, the wins mean nothing.
He's been given an opportunity to return home to Skeeter Blue for one last rodeo. He believes fate has sent him there and he'll have a second chance with Jolie, but nothing goes as planned. He soon realizes staying seated on a bull for eight seconds may prove much simpler than winning Jolie's heart.

Karen Michelle Nutt
Website
Blog
Amazon Author Page
Facebook
Twitter