So What's your reading fancy? Perhaps one of my tale below will spark an interest. There are werewolves, vampires, shifters and ghosts for the paranormal fans. The legends come alive in these tales of romance and suspense.
I have outlaws and gunfighters—the Wild West like you've never seen. Who doesn't love a a hunk of a man in a cowboy hat?
Time travel tales are a personal favorite for me. Take a trip back to the 1800s or 16th century Ireland. Or perhaps the 70s is the farthest back you'll want to go. It's a

groovy

time.
How about a Fallen Angels? These bad boys are all so

heavenly.
Go on read on and find your next read and escape into the pages where true love awaits...

Sydney still craves Grayson's touch, but can her heart forgive him for making her one of the Mac Tíre? (werewolves)

Autumn Moon

-Chinese Vampires(chiang-shi)

(Vampires)


When a mysterious attack leaves the victim drained of blood, Autumn is forced to believe monsters really do exist. The master chiang-shih is raising an army with the intent of taking over Chinatown and he is determined to have Jairec and Autumn at his side.

Destiny's Prerogative

-Werejaguar(nagual-

Shay wants proof shapeshifters exist. Her curiosity leads her into a world of danger and to Gabriel Cruzado. Fate threw them together, but despite their differences, they work together, trying to eliminate the threat that will destroy their future.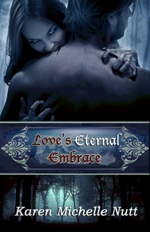 A fiend dwells in the forest and Sir Liam Cantwell sets out to slay

it. Only the fiend is a fair maiden named Glamis Drui. Will Liam fall prey to her deadly embrace or will his knightly charms be her undoing?
(Vampire tale)

Michaela and Alan vow to take what time has to offer, but another threat looms. A sinister shape shifter with a vendetta against Alan is making Loch Ness his personal hunting ground. Now he's threatening Michaela. Alan must discover who the shifter is and stop him before it's too late. (Shifter tale)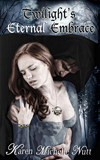 Adryanna, a Lathe Sith, mourns the death of her recently mated sister, but she finds solace in the most unlikely place—in the arms of Bram, an Oiche Sith. She should fear him, loathe his existence, but instead she longs for their twilight embraces. Bram admires Adryanna's strength and wishes only to protect her, even if it's from him. (Vampire tale)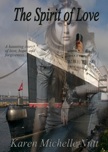 A tragic accident leaves Brynna and Travis devastated. Instead of turning to each other for comfort, they drift apart. However, they must complete one more assignment—set on an old ship, The Queen Mary, during Yule, one of the most haunted times in the Celtic calendar. It is believed souls of the dead prevail and anam cara—soul friends can visit. (Ghost story)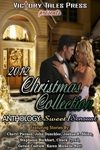 My story is: Mistletoe, Stakes and Yuletide Cheer (vampires and hunters)
What's a hunter to do when she's fallen for the vampire she's been sent to stake?
Cassandra Hayes has been dating Tremayne Graystone, the vampire she's been sent to eliminate. To stake or not to stake is the least of their problems when masked men kidnap them and hold them hostage. They realize all they want for Christmas is a chance to make their relationship work. Kisses under the mistletoe may not make this holiday merry, but they're willing to give it a shot.
**********************************************************************************

Time Travel

Romance: 1870 Natchez in
Creighton Manor

-The gamble is trust, but will the stakes prove too high for Zachery to risk it all and win Gillian's heart?
*************
1814 N.Carolina/New Orleans in
A Twist of Fate

-Keldon is the Highland Pirate and secrecy is the difference between life and death. He doesn't trust his wife, but he finds his heart softening to the woman his wife has become. If he didn't know better, he'd swear he's married to another woman and he's fallen in love with her.
***********
1970 Hollywood in
At the Stroke of Midnight

-Dean McCloud thinks Tricia is trippin' when she tells him she's from the future. However, when Tricia's predictions start coming true, Dean realizes maybe she's not a crazy chick after all. Someone murdered him and they have until the Stroke of Midnight on New Years Eve to find out who wants him dead.
***********
16th Century Ireland in
Lost in the Mist of Time

-Dougray finds that Aislinn is fearless in the face of an enemy, but shies away from what her heart holds true. Aislinn discovers that Dougray is honest and brave to a fault. He would die for her if necessary. They were thrown together by a twist of fate, a magical mist that sends them back to sixteenth century Ireland where conspiracies, feuds and unexpected violence are commonplace threats, but along the way, they discover a few surprises that neither one expects: a chance for love even when they're: Lost in the Mist of time
****************
Travel the Isle of Skye in the fantasy short story,
Heart of a Warrior

- Trey Brennan knew he was dying, but he awakes in another realm where the goddess Scáthach wants to teach him to be a warrior. He is sure he's dreaming, but what did he have to lose? He would train and he would fight. Perhaps his destiny on the Isle of Skye would also change his path in his world.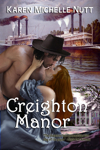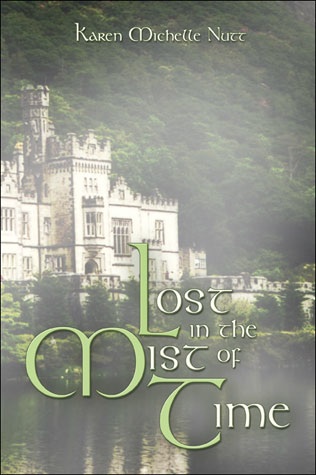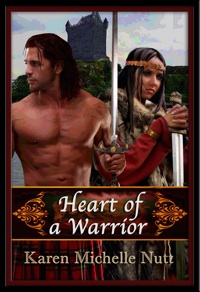 ***********************************************************************************************************
Watchers For the Light Series

(Fallen Angels)
First Book is

Eli

--There are those among the Watchers who are afraid Eli might succeed in his quest for love. If he does, everything will change within the brethren. Hashasheen demons, assassins for hire are sent to take out Eli and Ryden. Eli is a warrior and will fight to keep Ryden safe, but time may be his biggest enemy. The Elders gave him until the end of Ol' Hallow's Eve. Ryden must fall in love with him by then or his life will be forfeited.
*************
Book 2 is

Lucca

--Lucca does not live a mundane life. Angels and demons demand he do their bidding. His estrange father resurfaces after centuries of being absent and he's brought a friend from Hell.To make his life more complicated, he fears he found his soul mate in a human female. Only Juliet Romeo has a secret that will bring the wrath of Heaven down upon their heads.It's a race against time to find out who will end up with his soul.
*******************************************************************************************************
Westerns
:
Storm Riders-

Steampunk western (time travel)

;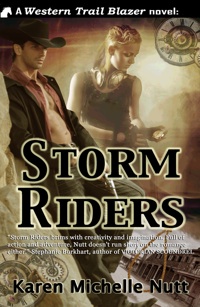 Samantha Skelley and Denny Randeli are sent to 1879 Bodie, California, one of the wildest towns of the west. It should have been an easy snatch and rescue, but Ace McTavish is determined to put himself in harms way. Samantha and Denny are forced to help him with his plans before they take the next storm ride home.
Wanted -1880s- outlaw and the lawman.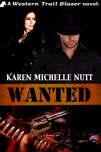 JoBeth finds the Kellys a strange lot. A little girl, who believes her dreams are tales of the future and the rugged
sheriff whose kindness proves a distraction. She's an outlaw for heaven's sake, but Jace is bound and determined to steal her heart.
************************************************************************************
Lady Catrione Johnstone knows of the Devil's Wolf and his ruthless exploits. Catrione vows she will fight him to the end. However, the myth is nothing like the man. In his arms, she forgets he is her enemy. Will the magic of love finally bring peace to these two feuding clans or will it only inflame the hostility to a bloody end?
************************************************************************************************************
Unbelievable Finds Series:
Mr. O'Grady's Magic Box


Aubrey Jules, a reporter from Unbelievable Finds is sent to investigate a box, which is reputably older than time and crafted by the wee folks. Mr. O'Grady, owner of the bed and breakfast in Dana Point, California, convinces Aubrey to wish for a soul mate. When Ian Quinn, who abandoned Aubrey ten years ago, walks in she's convinced the fairies have a wicked sense of humor.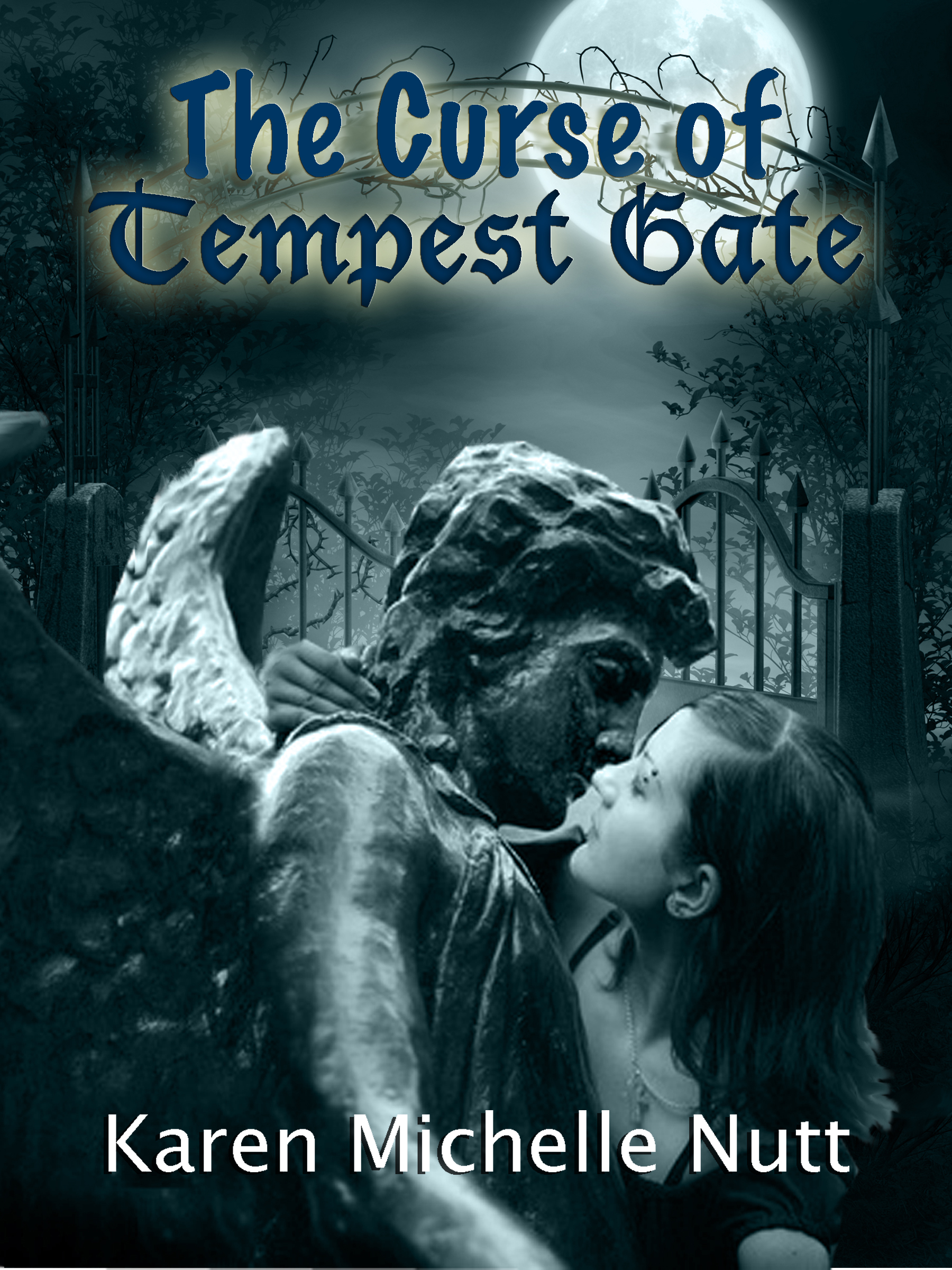 The Curse of Tempest Gate
(Angels, demons, ghosts and witches)
A beautiful sculpture in the cemetery, a stone angel warrior, draws her attention and her admiration. Could this be the Archangel Michael? Then she finds out more than she bargains for when she sits in the devil's chair on the eve of Halloween. Two entities need her for their own personal reasons, but only one will demand her heart.
*****************************************************************************