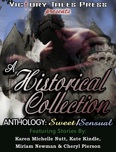 Along the
Scotland
and England borders, the lawless period of reivers organized their family groups to steal from their neighboring clansmen.
The
Maxwells
were the strongest family in the Scottish West March until the Johnstones reduced their power in the sixteenth century. The feud between the Johnstones and the Maxwells was the longest and the bloodiest in history. I thought it appropriate to weave a tale around these two clans and perhaps finally bring them peace.
The
Devil's Beef Tub
is located north of the Scottish town of Moffat with a deep dramatic hollow formed by four hills, The
Great Hill
, Peat Knowe, Annanhead Hill and Ericstane Hill. The name was given by the
Border Reivers
who hid their stolen cattle there.

Many of the reivers had colorful names such as Archie Fire-the-Braes, Out-With-the-Sword, and Cleave-the-Crune. Two-Left-Feet would have fit right in and the Devil's Wolf seemed appropriate for the hero of this tale.
Catrione Johnstone and Waylon
Maxwell
are both fictional characters, but their strongholds were true homes to these clans. Lochwood Tower, the seat of the Johnstone Clan is located in upper Annandale. Unfortunately this historical pele tower is in an advanced state of ruin.
Caerlaverock is the most beautiful and interesting castle in Scotland. The remains of the castle date back to the rebuilding that took place through 1400s. They offer tours daily.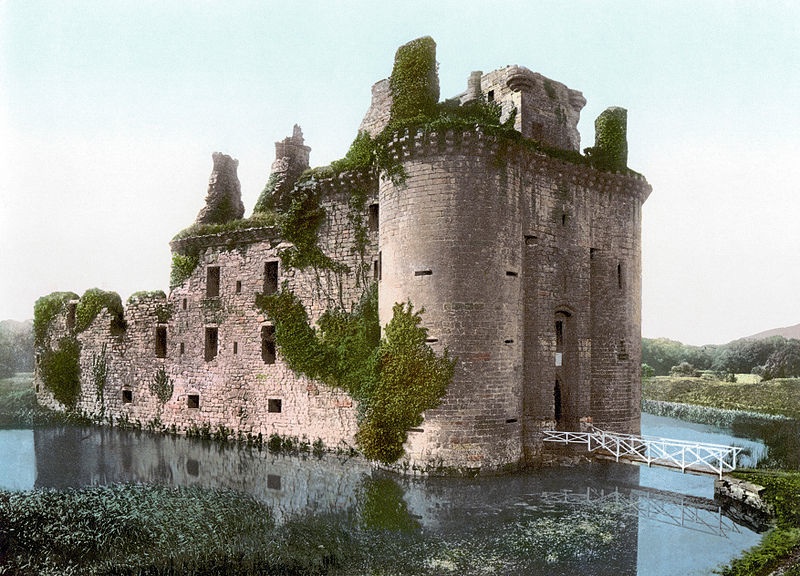 Unfortunately Lockwood Castle didn't fare so well.