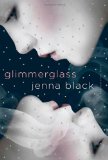 Subject: Jenna Black is LIVE NOW at BBB!
LIVE EVENT LINK HERE: http://bittenbybooks.com/?p=24857
Join author Jenna Black for a release party, chat and contest. The event starts at 12:00 pm Central and runs all day and into the evening. The contest portion of the event runs until 11:59 pm Central on 5/28.
Jenna will be talking about her new book release Glimmerglass, book one in her new Young Adult Faeriewalker Series.
CONTEST: Open to readers worldwide
Prize: a $100 gift certificate to a bookstore of the winner's choice. Limitations: Jenna must be able to buy the gift certificate online and with US dollars.